Hobbies In The Time of Quarantine
Quarantine hit our community and took us for a loop we were not expecting, yet the students of Riverbend did not let it get to them and they found new interesting hobbies. Some students picked up relaxing things like painting and knitting while others picked up exercising or got a job.
Many students at Riverbend have taken up artistic hobbies to fill the boredom of this long quarantine. Christopher Funes, a senior at Riverbend, has started to paint. "[Painting] can be therapeutic," Funes stated. While painting is new for him, he has been doing art his whole life and has even started his own Instagram account to showcase his pieces. "I think I started it early last year." Moving forward, he wants to try oil painting and painting with gouache.
Other students have taken to baking as a new hobby. Junior, Nina Accousti, has started baking more with her family. "One of my favorites recently has been a super tasty German chocolate cake with coconut pecan icing," said Accousti. Baking brings Accousti a sense of accomplishment when she finishes what she's been working on. She also hopes to continue baking in the future. "I can't wait to bake for my family, friends, and kids in the future."
Quarantine allowed the students of Riverbend to explore new interesting hobbies including painting, baking, knitting, and exercising. These hobbies can be therapeutic, exciting, challenging, or could just be a way for students to get out of the house. They could also help students become closer to family members and friends. Whatever the activity, this time has allowed Riverbend students to explore new passions.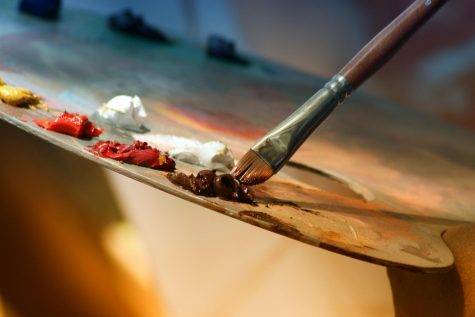 Leave a Comment