Clubs during Coronavirus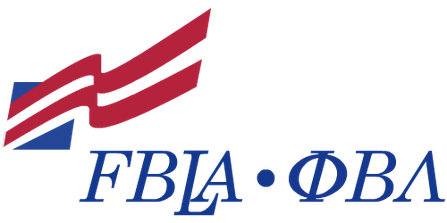 Many activities and classes have been affected by the Coronavirus and the new hybrid model. Some people have been counting the days until the hybrid model arrived but now that it is here, they are realizing how much was really affected. One thing that people miss, and has been very affected by the virus and hybrid, are clubs. Since we cannot do in-person meetings, it makes clubs and club activities very difficult.
Clubs have changed a lot since the hybrid model. The majority of club meetings are online now, which limits how often they can meet. Future Business Leaders of America (FBLA) State Reporter Sean Miller states that "clubs like FBLA have been affected during Coronavirus." Being online affects how club officers connect with their members. Sean says, "as the Reporter, I have had to organize Google Meets with members in order to connect and get to know them." One thing about clubs that is great is the ability to get to know the other members in the club. This year we have not been able to do that, which is unfortunate. 
Competitions for clubs will be affected drastically. Competitions for most clubs have not started yet because it is the beginning of the year or they were cancelled. It will be interesting to see how the different clubs will conduct competitions. Sean says that, "All of FBLA's competitions will be held virtually on the regional level. We are not sure how they will be carried out, but I imagine we will be using Zoom for presentation events, as well as some other testing platforms to host competitions this year." Competitions are a big part of a club's existence and success. Hopefully by competition time, they have a good plan in order.
You have to look at how things are going to change long term because we do not know how long Coronavirus will be around. Clubs may never be the same. According to Sean, there were hundreds of people at the FBLA Germanna Regional Conference. With all the restrictions right now, who knows what it will be like in a year or two because of how scared people will be. The pandemic has also led to good long term changes for clubs according to Sean Miller. Sean says, "Having to adapt to the virtual model this year has opened our eyes to a whole new frontier of learning and communicating. For example, this year, Virginia FBLA partnered with North Dakota FBLA to bring the Learn to Lead Virtual Conference, which we would never have considered had it not been for this year's circumstances. We hope that, even after this year's pandemic, we can continue to utilize these tools to better increase our interconnectedness with business leaders and ours and other clubs around the country and possibly around the world." The Coronavirus pandemic has made participating in clubs difficult, but has also forced people to open up to new ideas that will be continued to use even after the pandemic.
The pandemic doesn't seem like it is going away anytime soon and activities will continue to change. Clubs are still popular and are trying to keep their popularity by staying relevant during the pandemic, even if they can't meet in person.
Leave a Comment