The Future Generation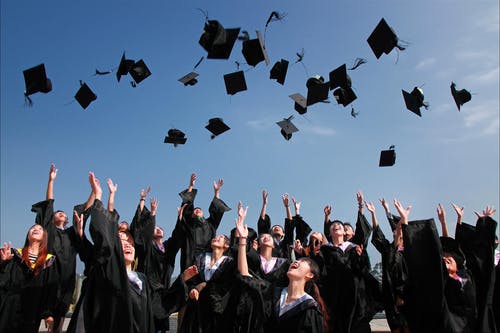 Covid has been hard for everyone. It changed a lot of things and has been hard to adapt to. One group that has been hit hard by Covid and has changed the way they live, is students. More specifically, Seniors in Highschool who are supposed to be getting ready to go out into the world. 
For some students quarantine was a time of self reflection. Staying indoors and spending time with oneself has made some rethink what they want to do moving forward. For some, quarantine was a huge reality check and there aren't as many opportunities that are available to growing adults, as there used to be. "Before Covid hit my plans were to travel the world with friends and meet new cultures, I wanted to buy property and I was very excited to go to college, I wanted to get into a good med school so I can become an anesthesiologist. Now after Covid I'm very cautious about traveling because you never know when something similar to this can strike. I may not get into the college I wanted to because I've been struggling to keep my grades in honor role since I have to learn in a way that is very new to me." said RHS Senior, Joshua Gutierrez. "Covid has made me rethink many of my options, but it has also made me rethink it has also help me find out that I love to help people."
For some people, it has really made them think about all their options and has finally been the rude awakening to push them to pursue something that they really want. Senior Christopher Funes said, "In all honesty I wasn't sure about the specifics on what I wanted to do before Covid hit. I knew I wanted to go to college, just not sure about where or what for." He's happy to say that his plans are a whole lot clearer now. He has now been filling out his Common App and has been doing research on the colleges and majors I'm looking at.
And for other students, quarantine has helped them realize how to execute their plans. For example, senior Jemma Forde said, "Now I'm considering ,strongly, going to community college. I've been setting up scholarships and figuring out exactly where I want to go, and making a plan on how I'm going to do it at a pace that I am comfortable with." This year has been extremely hard for Riverbend seniors who are turning into adults. Yet, no matter what is thrown at them, Riverbend students stay strong, and find a way.
Leave a Comment