Another Option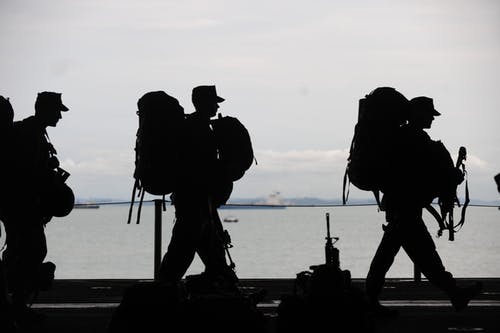 As the seniors of Riverbend high school approach graduation, many of them have started to plan for their future. For some people, college is the right choice for them and they've already started to apply for schools. However, for some students, college doesn't seem very appealing. College is not the only option for these rising young adults. Seniors also have the option of going into the Military and serving our country.
Growing up and graduating high school can be pretty scary, especially for students who don't necessarily want to graduate school just to go to another school. There's a lot to think about when deciding your future. For some students, college isn't for them, but they feel as if that is their only option. It's not. Going into the Military and serving our country has amazing benefits for young adults. "A career in the Military offers benefits and perks that often match or surpass those offered by civilian employers. Whether it's offering free health care, vacation time or the opportunity to plan ahead with a retirement plan, the Military supports its members and their families both today and tomorrow," states an article on the website Today's Military. 
When young adults serve in the Military, a lot of their worries are washed away. The Military provides young adults with everything they need, even housing. "Generally, Military housing is provided for all service members, whether they're living on or off base. While there are some exceptions, with the abundance of housing options, service members can find housing to fit their needs," Today's Military lists. They even cover what young adults would need in their free time. "Service members work hard but get plenty of time to socialize. Many military bases are loaded with amenities like gyms, movie theaters, parks and more. The Military also works with Armed Forces Entertainment to provide hundreds of shows around the world each year, reaching thousands of personnel at various Military installations," states Today's Military. 
Not only does the Military cover young adults for all the costs for living, but serving our country gives people discounts and perks. Showing a Military ID gives people discounts for a wide variety of products and services. An article on Today's Military states, "While every service member works hard, the Military does allow for a balance between work and personal life. In fact, service members enjoy many perks, discounts and opportunities to relax with their friends and family." 
In conclusion, going to serve our country is a great option for any young adult. 
Leave a Comment