Fourth Nine Weeks Article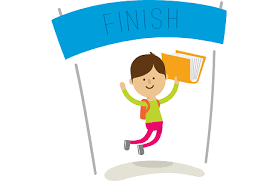 The last nine weeks of this pandemic school year has arrived. After three nine weeks of constant stress and worry that we would have to shut down again, we are entering the final stretch. Teachers and students are ready to be done with the school year so that next year everything goes back to normal. The seniors are ready to graduate and move on. This nine weeks will most likely be laid back because everybody is so happy that we made it through the year.
I talked to senior Jacob Goldstein and he told me that he has started to stress less because he knows the year is coming to an end. He says he will miss his friends but he is looking forward to finishing high school and moving onto college. I think most seniors are thinking that way. The teachers are also starting to stress less because they have a rough year trying to teach in the online environment. They are looking forward to moving onto next year. Other students that will be back next year are also looking forward to seeing their friends again and will hopefully get to do the fun activities that were cancelled last year.
Because the last nine weeks are upon us means that we are closer to a smooth finish of this rough school year.