Springing Into Spring Sports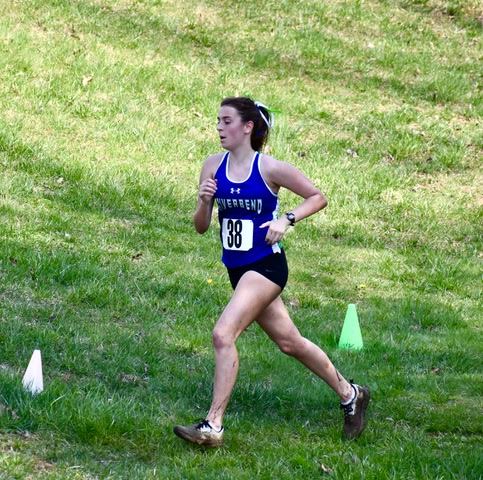 It's that time of year and spring sports are starting up again. Athletes are very excited to be able to participate in their sports, especially since the spring sports seasons were canceled last year due to Covid. 
Freshman Anna Labrusciano is on the track team and she's most excited to continue practicing with the friends she made during the cross country season. "Everyone supports each other and you always feel like someone's cheering you on. We all work together to get [workouts] done, so that's really nice," Labrusciano states. Athletes are grateful that they'll be able to have a season this year but to make that happen, guidelines have been put into place to keep our athletes and coaches safe. "Training has been changed by Covid because we constantly have to wear a mask and less people can participate in activities than before," she explains.
Sophomore Sean Bolas is a goalie for the boys soccer team and Covid has caused many setbacks in his training. "I've missed so much group training which is crucial to play soccer, and as a goalkeeper, repetition is key to keeping the skills you have. So when you lose months of training, you come back and realize you have to relearn a lot of techniques," Bolas states. The bond that the soccer team has is a big part to the success of the team. "The atmosphere of Riverbend soccer is unlike any club I've played with before. We're all so close to one another, and no matter what class you are, you have a strong respect for your teammates," he explains. 
Junior Maggie Cason is on the girls soccer team and she says the coaches attitude towards the team is something that's really important for a team to have. "The coaches are always there for you, helping you when you need it and trying to help you improve your play in the best ways," Cason states. Like most other team sports, Cason says something she loves about the Riverbend team is how supportive they are of each other. "The team atmosphere is really accepting of new people. We try to make sure everyone feels welcome and doesn't feel uncomfortable joining the new team. The team is also always there to help you improve and you can come to them with anything," she says. 
Spring sports are an important part of many student's lives and while Covid has set many people back in their training and playing time, most athletes are very excited to get back to a somewhat normal season. 
Leave a Comment