Over the Computer: Virtual Clubs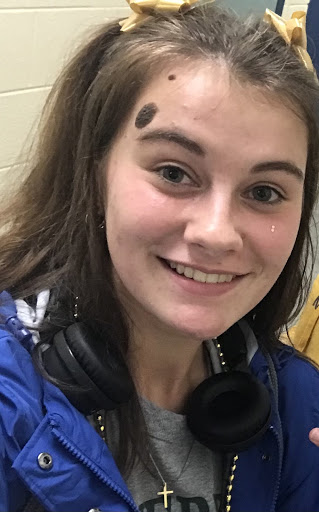 What is a good, fun way to get engaged in school? Well, clubs are a very fulfilling way to get involved. This year is a little different from previous years, because of COVID-19; however, many clubs are still meeting this year. 
 Students have many views on the situation we are in right now. As I said before, most clubs are regularly meeting or, as Hannah Alberti (11th grade) said,  " For my clubs, we meet once a month virtually." With all of these restrictions in place, the clubs only really can meet once a month. This may make some wonder: are the clubs still successful? Maya Jani (9th grade), who is participating in a hack club, said, " Yes, because it is not really hands-on." Alberti said, " If operated well, they are." In some clubs, it is certainly much harder to do over the computer, especially the hands-on ones.  
Equally important, the virtual option has definitely changed a lot of plans, but some events/fundraisers are still happening. Ella Stonebreaker (9th grade) stated, "In French, on certain holidays or events, like Mardi Gras, we've had numerous French-speaking guests." Alberti said, "I have done middle school outreaches and volunteering opportunities." Most sponsors are trying to get the students involved with their schools.  
The virtual clubs may not be what they normally are, but they have some pros as well as cons. Most agree with Grace Camp (9th grade) who said, " A pro is no transportation is needed and a con is no in-person interactions."  Students are experiencing a big lack in social interactions, which is what many of them miss the most. On the other hand,  Alberti said,  "A pro is the ability to "fit" a larger group into a meeting. A con is not being able to fully engage in the content." 
Nevertheless, life has its ups and downs, and most students are just excited to be communicating with people again.   As Roy T. Bennett said,   "Your hardest times often lead to the greatest moments of your life. Keep going. Tough situations build strong people in the end."
Leave a Comment