Who's Hungry?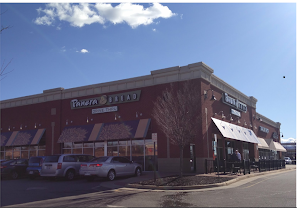 Everyone loves to eat! Even though eating out is sometimes not possible right now, it's still fun to think about. Whether you like the convenience of a drive-thru window or the breadsticks served at Olive Garden, take-out dinner is something everyone enjoys. I surveyed three students from Riverbend and asked them questions about their favorite restaurant. 
One of the students I surveyed was Sophie Rodin, 9th grade. Her favorite restaurant was "Umi's Japanese Fine Dining." Umi's is located on Route 1, near Mary Washington. They serve sushi, bento, and noodles. I asked her what one of her favorite things about the restaurant was. "I like the service and the nice vibe of the restaurant. The layout of the restaurant is also nice," she said. I also asked her what her favorite food from the restaurant was. She said, "My favorite food from the restaurant is the salmon sashimi. I like how fresh the salmon is and how nicely it is presented." She rated the restaurant five stars.
Another student who took the survey was Reagan Kitts, 10th grade. Her favorite restaurant is "Longhorn Steakhouse." Longhorn is a chain of restaurants that specializes in steak and has a western vibe.  Her favorite item from the menu is their chicken parmesan. She said, "It is the best thing I have ever tasted! I love it!" When she rated the restaurant, she gave it five stars. She said "I would have given it ten stars if I could have."
The last student to give me their opinion was Emelia Mabie, 10th grade. Her favorite restaurant is "Panera." Panera is a cozy chain of restaurants that serve baked goods, sandwiches, and other food. They are known for their "artsy" vibes and clientele. In my opinion, their mac and cheese is wonderful! Her favorite food from Panera is the broccoli cheddar soup or a sesame Bagel. I asked what she likes about the food, and she stated, "It tastes good and its filling!" When I asked her what she would rate the restaurant, she said she would give it five stars.
These are just some of the restaurants that students at Riverbend enjoy. Other students said "Chipotle" and "China King." Since there are so many different restaurants to choose from, there is always something for someone. It's also very convenient to not have to make your own food. I hope these interviews helped you think of what restaurant to go to the next time you're out!
Leave a Comment