Let's Go To Paris!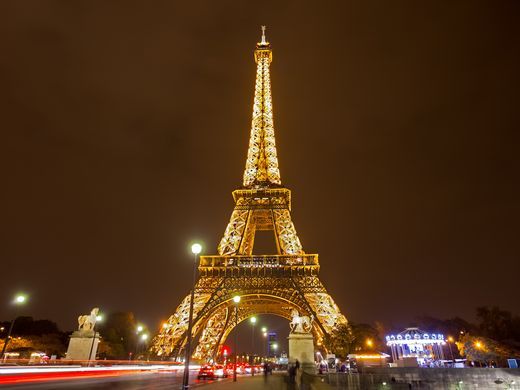 With this years prom approaching quickly, many students have already begun their preparations for this year's theme, A Night In Paris.
Prom will be on April 28th, 2018 at the Fredericksburg Expo Center. The theme was chosen by junior class officers; Renee Colelli, Alice Sandoval, Katelyn Moulton, Katherine Basso, and Jared Whittaker. After-prom will again take place at Funland. Kelsi Binkley, junior who went to prom last year said, "After prom was basically a free range of free activities." The first 100 students to purchase a prom ticket got a free ticket to after-prom as well. When students arrive at Funland, they will receive a wristband that will allow them to play any games and ride any rides.
With all of the planning currently taking place, Colelli, junior class president said, "The decorations are not set in store yet, as we are still working with a coordinator. The plan is to have lots of lights and a gold aura." The coordinator for decorations is Mrs. Jackson from Caressed By Design, who was recommended by a staff member.
Many students are anticipating prom and are very excited for the day to come. Viany Ortiz, Riverbend junior said, "I am super excited to see all of the Paris decor and see how everything will be." Last year's theme was A Night in Enchantment, which used a number of props that were included in typical masquerades. If this year's prom theme lives up to its expectations, it is sure to be a belle nuit.
Leave a Comment