Isaiah Byrd, Sports Editor
On October 31, 2017, the rap scene was shook up by the unannounced album by rappers, 21 Savage, Offset (from the trio called Migos), and Metro Boomin (Producer)....
Megan Becker, Op- Ed Editor
Amazon, one of the world's largest and most influential technological companies, continues to grow. Founder, Jeff Bezos, created the company in 1994,...
Chloe Becker, Entertainment Editor
Although there hasn't been a large amount of snowfall in Spotsylvania County, there have certainly been a number of snow days. This has caused disruption...
Recent Entertainment Stories
In early 2017, the Ball family has been the most talked in sports and in the NBA. LaVar Ball is a former...
On January 6th, 2018, the 75th annual Golden Globe Awards were held in Beverly Hills, California. Not...
As the new year comes around, many say they will create new ones or continue old their resolutions. People...
Riverbend hosted their annual book fair for the English Department. The fair was on October 14th that...
Everyone knows about the two powerhouses when it comes to smartphones. Samsung and Apple. However, Google...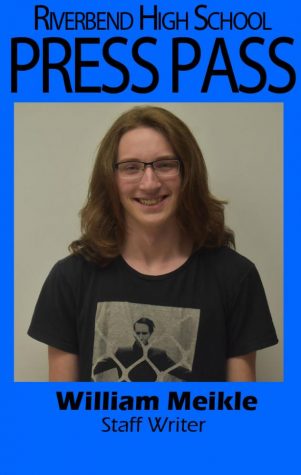 William Meikle
Staff Writer
Read all stories written by William Meikle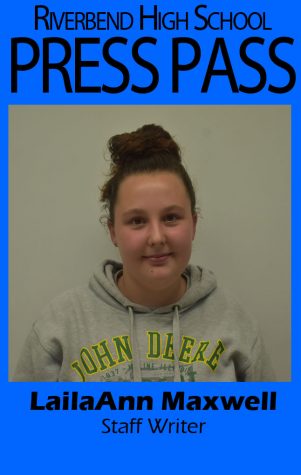 Laila Maxwell
Staff Writer
Saturday, September 9

Football

Riverbend High School 54 - Chancellor 28

Monday, May 29

Girls Varsity Soccer

Riverbend High School 1 - Cosby 2

Friday, May 26

Girls Varsity Soccer

Riverbend High School 1 - Woodbridge 0

Wednesday, May 24

Girls Varsity Soccer

Riverbend High School 2 - Forest Park 1

Tuesday, May 9

Varsity Softball

Riverbend High School 18 - Freedom 0

Thursday, January 1

Football

Riverbend High School 5-5
Arrie Mann, Staff Writer
When it comes to school, people usually think of mean girls, cliques, evil administrators, the ungodly amounts of homework, and of course, standardized testing. Well maybe...
Emily Schembs, Staff Writer
Recently the Pope Francis, aka Jorge Mario Bergoglio, has come into the spotlight with his farm. The farm is located in the hills of rural Rome, about an hour drive from the...
Sorry, there are no polls available at the moment.