FALL Fashion
The start of the new school year is inevitably stressful, but picking out what to wear never has to share the same fate. The end of the summer and approaching fall season invites new trends and inspiration into the fashion scene that will eventually trickle into the halls of Riverbend. The following are some ambiguous trend patterns that can easily be fit into any aesthetic, as well as straightforward suggestions for pieces to add to any wardrobe.
1. Animal prints have been spotted on numerous runways and fashion influencers. Think leopard, zebra, and snakeskin prints to add some pep to an otherwise tiring mid-week day.
2. Investing in a matching set creates ease when picking out an outfit. Relatively cheap ones can be found on online sites such as Zara or Mango. Prices for these items are less than buying them separately, and can also be mixed and matched to your liking.
3. Travel back to the 80s with statement blouses. Puffy sleeves, ruffles, and even shoulder pads are back in a big way.
4. Layering can seem like a tricky fall fashion skill to master, but if done right, it can easily upgrade any outfit. Especially when the weather starts to cool down, utilizing thin cardigans and button downs under jackets, thick scarves, vests, etc., can turn any outfit around.
5. Oversized clothing seems to be a consistent trend when fall comes around. Especially after the #MeToo movement, designers have toyed with modesty dressing and tearing down past notions that women should wear what makes them feel pretty, rather than powerful.
Riverbend is full of students with unique styles and ways of expressing themselves through clothing. Senior, Amy George, said the outfit that makes her feel most like herself is a pair of fun seventies inspired pants and a simple top. Junior, Paige Barnett, prefers a simple yet chic ensemble: vans, jeans, and a t-shirt. Freshman, William Boroday, prefers to stay comfortable as well with a casual aesthetic when dressing for school. Students at Riverbend shop at a wide variety of store including American Eagle, Goodwill, and Urban Outfitters. Not only are the girls at Riverbend fashionable, but the boys are too. George said, "The guy at Riverbend with the best style is definitely Brandon Duncan."
Whether you prefer to splurge or rifle through vintage and consignment racks, there is no limit to improving personal style. Use the new year to better form your own aesthetic with these trends and tips from your fellow Bears.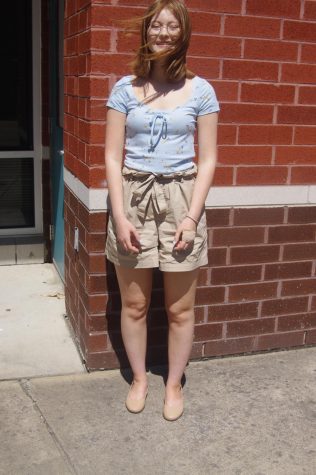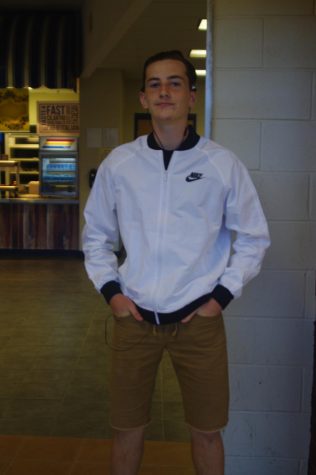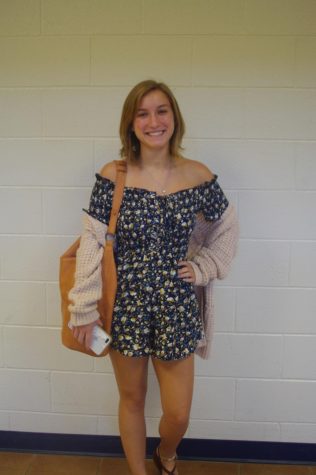 Leave a Comment