Sochi-lly at The Winter Olympics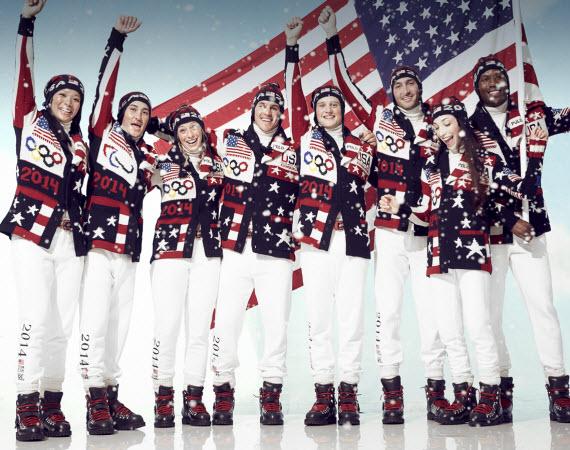 Every 4 years, countries from across the globe participate in a series of winter sports that make up the Winter Olympics. Vancouver, Canada was the venue for the 2010 Winter Olympics, where the United States received the most medals, but Canada won the most Gold medals. In the most watched sport, men's ice hockey, the U.S lost in the gold medal game in a overtime thriller against Canada. With all the excitement and disappointment for the U.S that occurred in 2010, the 2014 Olympics are sure to bring amazing new stories and memories.
This year, the Olympics will be hosted in Sochi, Russia. Sochi is located in south-western Russia on the black sea. This will be the first time in history, that Russia hosts the Winter Olympics. According to the Sochi Olympic website, "The Olympic Games in Sochi will be holding events in 15 disciplines of 7 winter sports."
The Biathlon is probably the most unique sport. It is a ski event where you race on skis to a shooting range and then use a rifle to shoot targets. If you shoot poorly, you have time added to your race time.
 Bobsleigh or sled, is a winter sport in which teams of two or four make timed runs down narrow, twisted, banked, iced tracks in a gravity-powered sled. They are sitting up in a row with their feet out in front as if they are in a chair. They lean to turn on the track.
Curling is a sport in which players slide stones across a sheet of ice towards a target area, which is split into four rings.
Luge is a sport with a small one or two person sled, where the athletes have their feet first while laying down on their backs. They also have to lean to turn. Luge is considered more dangerous than Bob-sledding, based on the amount of injuries.
Figure skating and speed skating are difficult sports where athletes perform on ice. In speed skating, they race one another. In figure skating, the athletes dance and do tricks.
Skiing and Snowboarding are very entertaining sports where athletes do all kinds of difficult events such as racing, jumping, and doing crazy tricks in the air. For the first time in the Olympics, woman's ski jump will be an event.
As far as the most watched sport (hockey) goes, the USA has been highly competitive in recent years and is determined to redeem themselves from 2010 to get the gold. The team that they lost against, team Canada, also has another superb roster that consists of stars such as Sidney Crosby and Corry Perry, who could very well get back to back gold medals. The USA has a slightly different team than the last Olympics. Team USA coach from the Pittsburgh Penguins Dan Bylsma said to ESPN, "We skate at a premium; we also think this group of players and this team should be great defensively." Stars from the 2010 roster such as goaltender Ryan Miller and forwards Zach Parise and Patrick Kane, will return in the quest for gold. Other top notch teams who will strongly compete with USA and Canada, such as Russia and Sweden, are also star-powered with finesse and skill. Team Russia features some of the best players in the world such as Alex Ovechkin, Evgeni Malkin and Pavel Datsyuk. Sweden might have the best goalie: Henrick Lundquist. Also, they have veterans such as veterans Daniel Alfredsson, Henrik Zetterberg and elite playmaker Nicklas Backstrom.
Overall, the 2014 Winter Olympics in Sochi, Russia should be as entertaining as all the rest. The USA is sure to have a competitive team that will impress the world. Regardless if you play the sport or not, there is a sport that is interesting for everyone. Good luck to all athletes!
Leave a Comment