Running through the Winter
Winter track works hard to get better every day. Their coaches encourage them to make good eating habits, as it will help with speed and endurance. They are also given weekend workouts as well as workouts over breaks. They never stop trying to be faster, stronger, and win more races.
Winter track consists of four different types of events. There are sprints, distance, hurdles, and field events. Field events during winter track are shot-put, high jump, long jump, and triple jump. Winter track has fewer field events than spring does.
In the field events, Nathan Degallery said, "Everybody has their own events they focus on, but as a team we are all improving slowly."
Track has had three meets and has done well in all of them. Elizabeth Vaughn, a sophomore distance runner, said, "[The first few meets were] a learning experience. [They] tested what we're good at. Later in the season, we knew what [events] would make you reach your full potential." Marissa Clay, a junior who sprints, said, "At practice it's hard to get everyone to focus, but at meets everyone pulls it together. Everyone is doing well, taking care of injuries, setting goals, and trying to achieve them faster than normal."
Five boys and three girls ran for Riverbend in the 6A State Indoor Track and Field Championship. The girls are Khailah Griffin, Jade Jordan, and Elizabeth Vaughn; the boys are Ethan Brown, Kyle Doyle, Timothy Hall, Gordon Lewis, and Luke Sidle.
This is Riverbend's second year having a winter track team after budget cuts forced all Spotsylvania county schools to get rid of it. Also, Riverbend does not have an indoor track, which forces the team to practice outside. Some students on the team had not run on an indoor track before their first meet. Even though they had been at a disadvantage because they practiced outside, the team worked as hard as they could in any type of weather.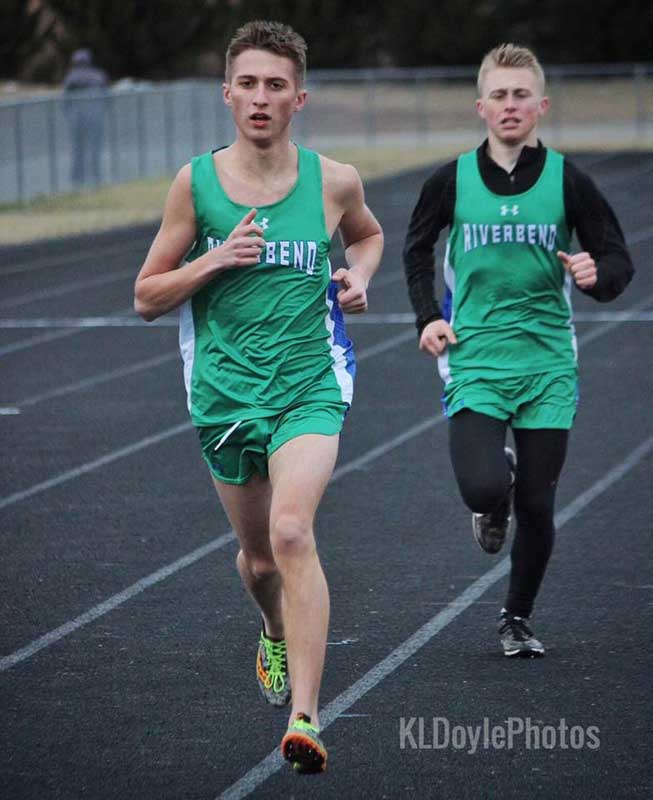 Leave a Comment