Bye-Bye, Bao Bao
Giant female panda, Bao Bao, meaning "Treasure" in Chinese, has lived at the National Zoo in Washington D.C. since her birth on August 23, 2013.   People have been in love with her ever since.  She has earned quite a following; videos of Bao Bao exploring in the snow have even gone viral. She is now three years old and was required to move to China. China and America have agreed that all panda cubs that are born in United States zoos must move to China by the age of four in order to help conserve pandas and rebuild their population. Only four American zoos have giant pandas.
Bao Bao moved to China on February 21, 2017, so that she could enter a special breeding program when she is about 5 or 6 to help diverse the gene pool of giant pandas.  The giant panda is no longer considered an endangered species, but it could always change. She was transported on a "FedEx Panda Express" 777F aircraft, which is a FedEx plane with a panda decal on the side of it. Bao Bao flew nonstop from Dulles, Virginia to Chengdu, China.  It was a sixteen hour flight in a 4 feet high 6 feet long box.  During the flight she had a bunch of her favorite snacks on board like bamboo, apples, pears, cooked sweet potatoes and water.  She will be accompanied by National Zoo animal keeper Marty Dearie, the first person to hold her, and veterinarian Katherine Hope on the flight.  National Zoo animal keeper, Marty Dearie, said, "We've been planning for this from the moment she was born. You know, as soon as she hit the ground, we all knew, she's going to be going to China at some point. So we started training her and doing all the things we would need to do to help make her trip better."
In the week leading to Bao Bao's journey to China, the zoo was preparing to say goodbye. Each day, the National Zoo had an event to teach the visitors about China and about how the National Zoo took care of Bao Bao while she was living here. Also during that week, Bao Bao received a special treat each day, including three ice cakes.
The zoo was closed between 8am and 12p.m. while Bao Bao was being transported. Bao Bao's departure from the zoo and the airport were both livestreamed on the National Zoo's Facebook page. Bao Bao has arrived in China but will stay in quarantine away from the other pandas for a month.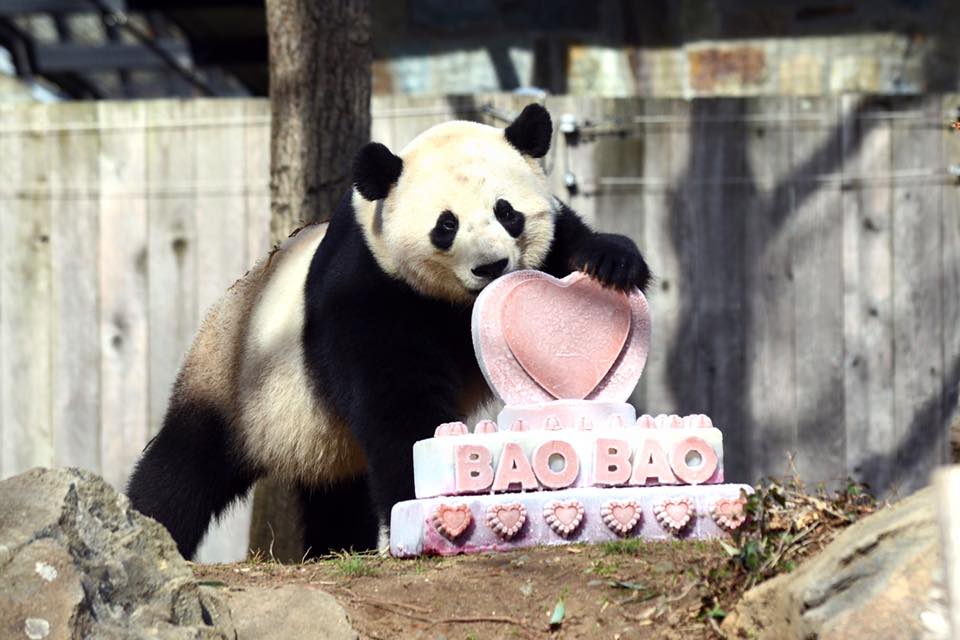 Leave a Comment