Start of the NBA Season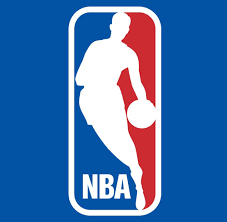 The time has arrived: the fresh start to the NBA season. As the cold weather approaches, the ball players are just now warming up. The NBA season started on October 25, 2016, with the defending champions, Cleveland Cavaliers who hosted a game against the New York Knicks: Cavaliers winning 117-88, at the Quicken Loans Arena.
With a new season came new roster changes. To start the 71st season of the National Basketball Association, former small forward player Kevin Durant, was traded from the Oklahoma City Thunder to the Golden State Warriors. Dwayne Wade, former shooting guard for the Miami Heat, was traded to the Chicago Bulls. Derrick Rose, former point guard for the Chicago Bulls, was traded to the New York Knicks. Lastly, Harrison Barnes, former small forward for the Golden State Warriors, was traded to the Dallas Mavericks. Those are just a few of the several players who were traded this season.
At the end of last season we had some big name players who retired after playing for many seasons. Tim Duncan, power forward for the San Antonio Spurs retired after playing for 19 seasons. Amar'e Stoudemire, center/ power forward for the New York Knicks played for 15 seasons. Kevin Garnett, power forward for the Boston Celtics played for 21 seasons. Ray Allen, shooting guard for the Boston Celtics, played for 18 seasons. Kobe Bryant, shooting guard for the Los Angeles Lakers played for 20 seasons.
Even though some teams lost all star players this season, fans are still ready to watch and cheer on their favorite teams as they battle for the championship. Bryce Webb, senior at Riverbend high school is a huge fan of the Cleveland Cavaliers. Webb predicts that Golden State and Cleveland will be at the championship game again this year, and Cleveland will win the title for the second time. Webb said, "Lebron James is unstoppable…" and that Cleveland is winning 4-3 against Golden State during the play offs. Demetrius Jefferson, sophomore at Riverbend, is a fan of the Miami Heat. Jefferson said, "My favorite player is Kyrie Irving. I just like his ball handling ability and the way he runs the point." Jefferson predicts the Warriors will win the Championship this year just because their team is so "stacked."
The games have begun and fans are already on the edge of their seats! Let's hope for a great season!
Leave a Comment